2011 Youth Summit onTechnology | REMINDER
YOUTH SUMMIT ON TECHNOLOGY
On the Path to Greatness:
1000 Students  •  1000 Parents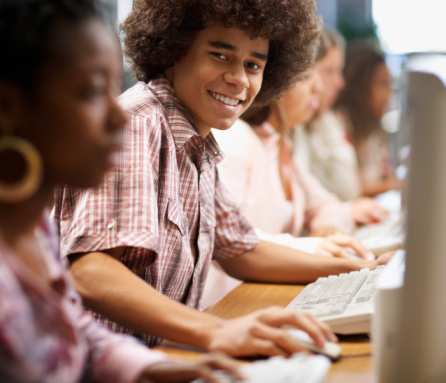 @LL Day!
---
  Saturday, May 7, 2011
7:30 AM - 5:00 PM
Charles H. Flowers High School
1001 Ardwick Ardmore Road
Springdale, Maryland 20774 
The 2011 Youth Summit on Technology is produced each year by Patriots Technology Training Center. BDPA is a proud sponsor and supporter of this annual community event.

♦ Visit BDPA's Exhibit Table: Local BDPA Chapters and bdpatoday will have the latest computer camp updates, scholarship, internship, and career opportunities for local communities during the Summit. BDPA and Patriot members are encouraged to update their profiles online at www.bdpa.org in order to receive important updates and member discounts as soon as they occur.
♦ Exhibitors now include: U.S. Air Force, BAE Systems, BDPA, bdpatoday, Best Buy, Booz Allen Hamilton, CIA, Department of Defense, Department of Energy, IBM, Lockheed Martin, Microsoft, Mitre, National Institutes of Health (NIH), National Library of Medicine (NLM), U.S. Naval Academy, NAVSEA, U.S. Navy, Prince Georges County Government, Raytheon, Verizon and more... 

♦ Who should attend: Volunteers, mentors, small businesses and industry sponsors are invited to attend this year's Youth Summit on Technology. Today's Agenda follows: 
Morning AGENDA
7:30 a.m.                                             Registration
8:00a.m. - 9:00 a.m.                            Mix-N-Mingle, Continental Breakfast/Exhibits
                                                            Sponsored by Kim Watson, PEPCO                  
Welcome                                          Helena Nobles-Jones, Principal
                                                            Charles Flowers High School
Welcome to 14th                                                      Thurman D. Jones, Jr., President
Annual Youth Summit                  Patriots Technology Training Center
Keynote Speaker:                          Captain Clayton Mitchell, Jr., Director, Smart Energy Integration
                                    U.S. Navy Naval Facilities Engineering Command
Workshops:  
9:30a.m.-10:30a.m.                            Students Workshop I: Science, Technology, Engineering & Math
Parents Workshop I:  Partnering with Federal Agencies to Pay for College and Gain Employment During and After College
                                                            Iris Green, Ronald Rheinhardt
                                                            U.S. Office of Personnel Management
9:30a.m.-11:30a.m.                            Symposium:  Barriers to College
                                                            Malika Hobbs, National Nuclear Security Administration
                                                            DOE Program Manager for Dr. Samuel P. Massie,
                                                            Chairs of Excellence Program
9:30a.m. -11:30a.m.                           Flight Simulation Competition
                                                            Lockheed Martin, NAVY, U.S. Naval Academy
10:40 a.m. -11:40a.m.                        Students Workshop II: Science, Technology, Engineering & Math
                                                            Parents Workshop II:  Countdown to College
                                                            Shalisha Dapaa, National Nuclear Security Administration
                                                            Director, Recruitment and Entry Programs Division
11:45 a.m. - 1:00 p.m.                         Lunch, Exhibits Open, Door Prize Give-a-Ways
                                                            Sponsored by US Department of Defense
Keynote Speaker                           James (Jimmy) Love, Acting Director of Military Equal Opportunity
                                                            in the Office of Diversity Management and Equal Opportunity
  Afternoon AGENDA
1:15 p.m. - 2:15 p.m.                           Social Media Jeopardy Game Show
Prince George's County Executive Rushern Baker
Tracye Funn, Washington Gas
2:15 p.m. - 3:15 p.m.                           Computer Building Competition
                                                            U.S. Naval Academy             
3:15 p.m. - 4:15 p.m.                           It's Showtime - Triston Young (Patriots Alumni)
                                                            Morgan State University, Brink of Something Special (BOSS) -
                                                            National Society Black Engineers Chapter
                                                            Giveaways, Raffle, Door Prizes - Laptop Computer